This past Sunday I popped in at Hamilton's The Vintage Marketplace with two girlfriends. The show had TONS of great vintage clothing  and a few housewares vendors.  Though I walked away empty-handed, I definitely found some inspiration!
One of the items that caught my eye were these black amethyst candle holders and vases:
The two in the middle are small fluted vases, the others are candle holders.  The vendor was selling both the taller vases and candle holders for $35 apiece which I thought was a little steep (since I'd want a pair), so I walked away.  But I really liked the graphic quality of the matted black glass so when I got home I checked out sites like Etsy and eBay. To my dismay, I found that Depression-era black amethyst glass isn't too widely found, especially nothing like the items I passed over.  Sigh.  I'll certainly keep my eyes open for something similar in the future, since I think they'd look great in a vignette on a shelf or mantle.
Anyway, while searching Etsy, I inevitably got side-tracked and found a bunch of really great vintage mid-century candle holders.  Just look at these sculptural beauties!
(click on pictures to link to original Etsy posting)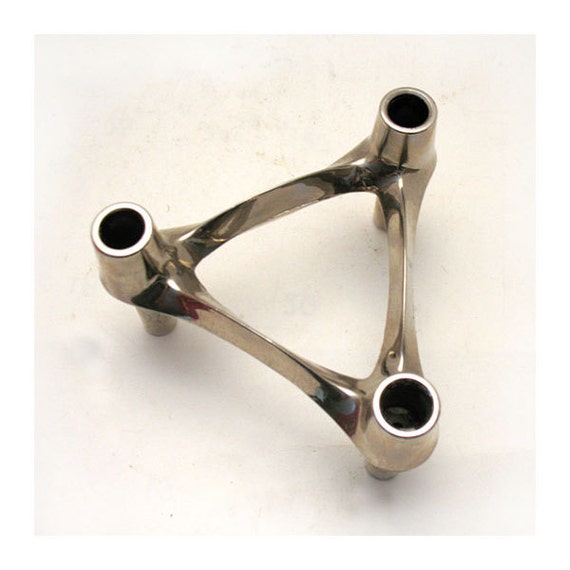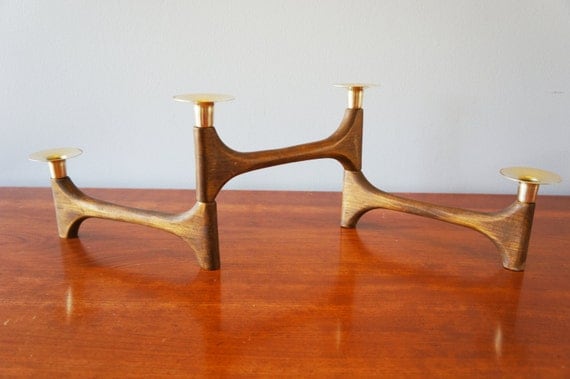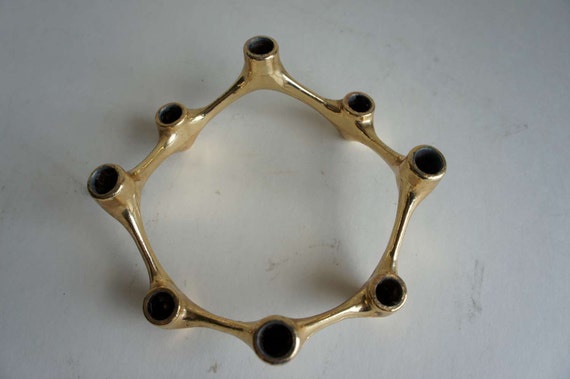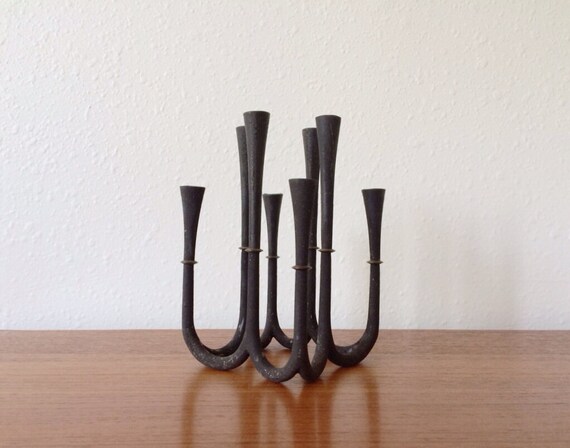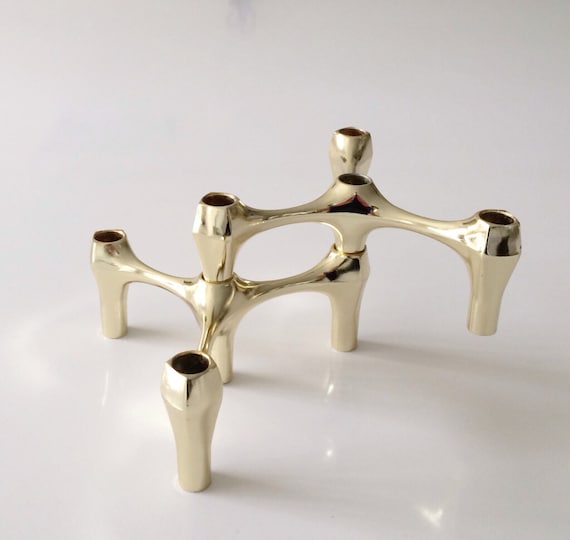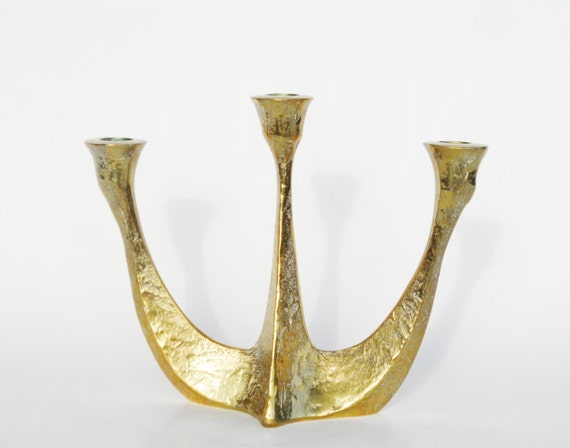 Pretty great, right? I love how each piece is like an object of art on its own.  They could sit on a dining table, sideboard, or even coffee table.  For my own home, my favourites are #3 and #4. What about you?